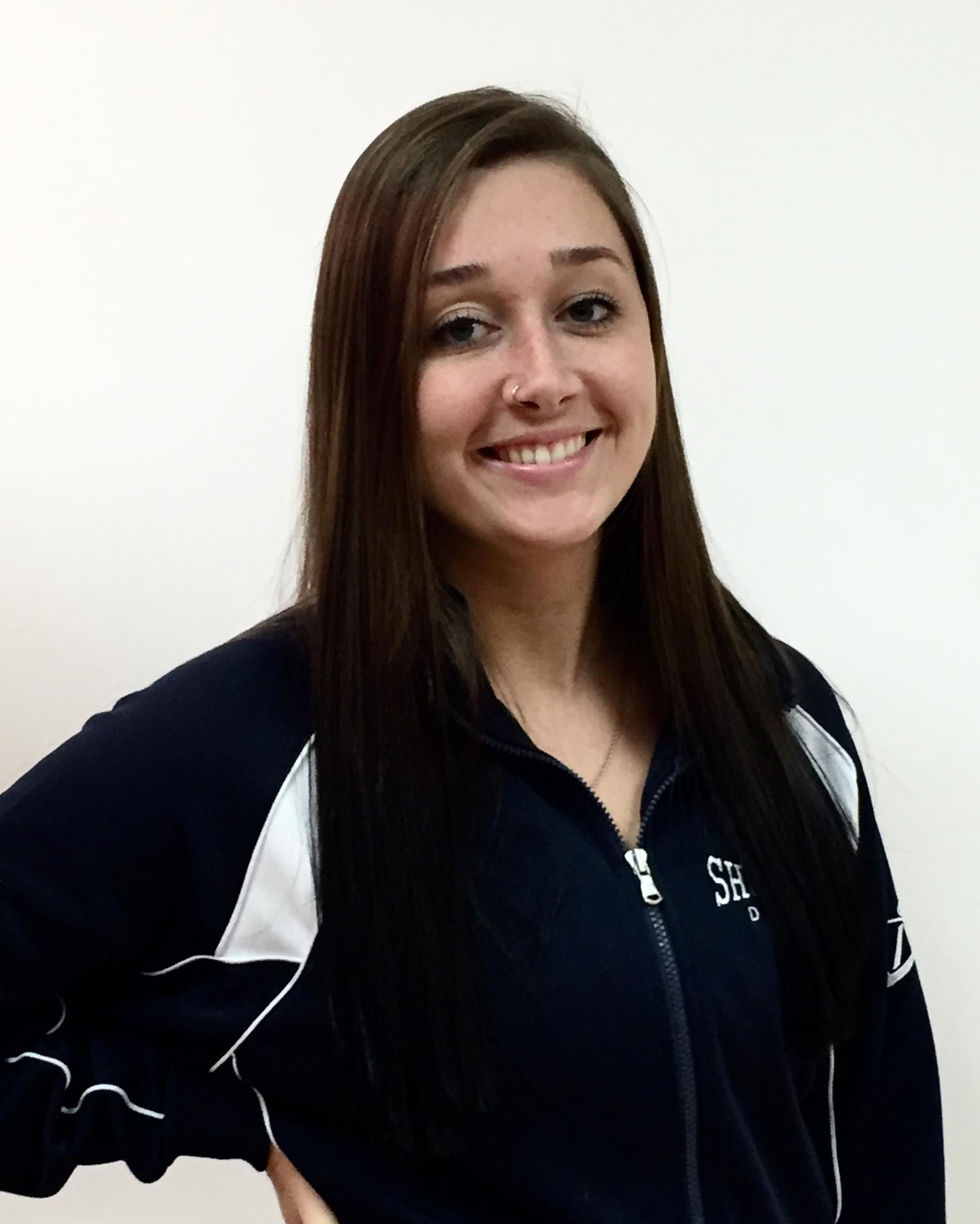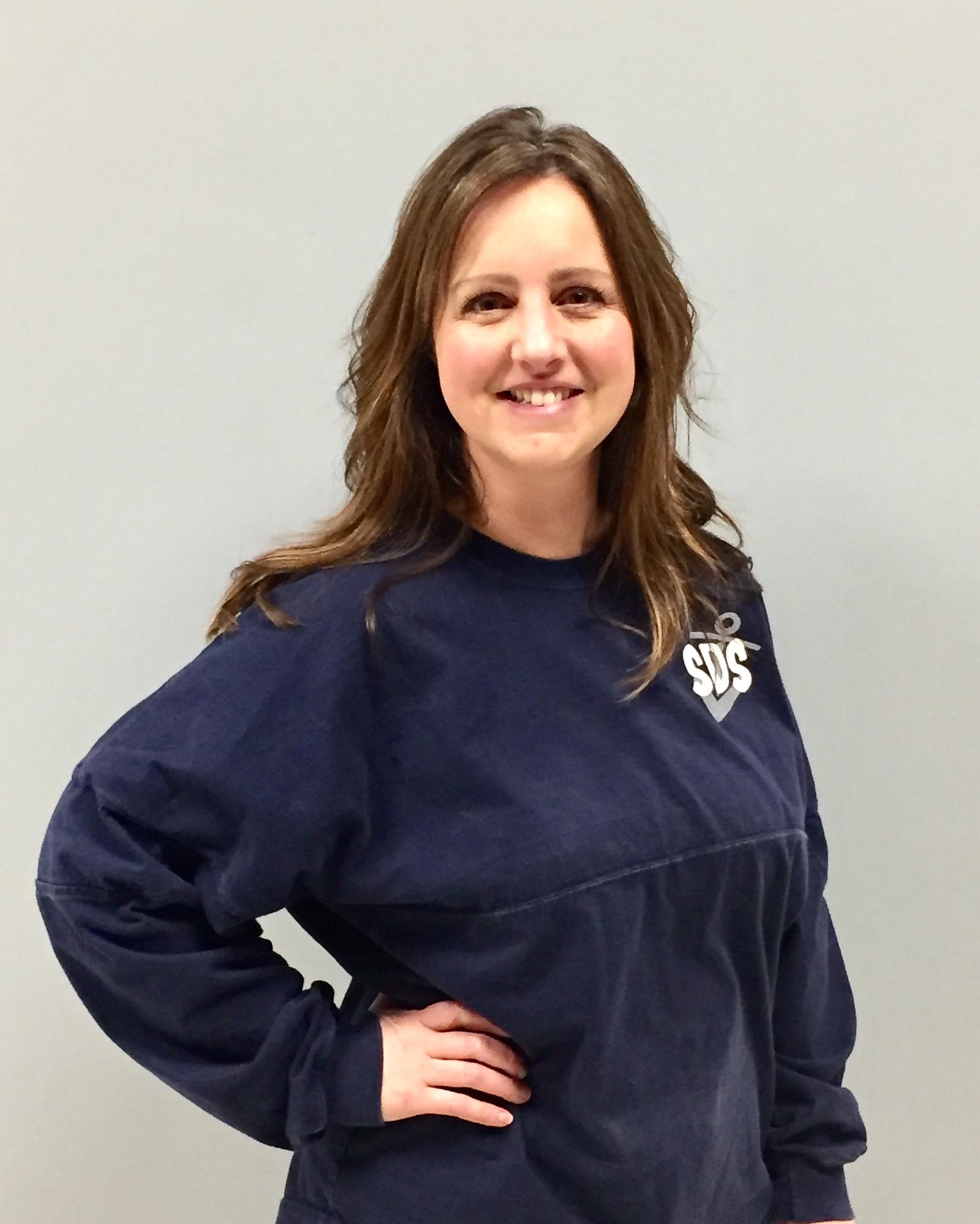 Marissa

started dancing at the age of three training at local studios and finally Shoreline Dance in Red Wing until she graduated in 2006. She graduated Cum Laude from Gustavas Adolphus College with a B.A. in Business Management/Dance Minor in 2010. While in college she continued to dance as a member of the Gustasvas Dance Company for four years, as well as the Gustavus Dance Team for one year. Marissa has performed works by Gustavus faculty as well as Shapiro & Smith Dance and student choreographers in numerous concerts, including the annual Spring Concert. Along with dancing she also directed and choreographed for student productions. Marissa attended the American College Dance Festival Association Regional Conference in 2008. She was also part of a group receiving the honor of being nominated for the

ACDFA/Dance Magazine Award for Most Outstanding Performers.

Marissa attends workshops such as Jump and is happy to share her passion for dance with her students at Shoreline.
Maresa has received her training in dance from Shoreline Dance Studio & Spotlight Productions Dance Studio. She has attended numerous workshops such as Nuvo, Jump, and The Pulse, throughout the years, further developing her education in dance. Maresa has earned Platinums, Overalls and Judges Choice Awards as both a soloist and a team member. Maresa has been trained in all genres of dance, including Hip Hop and Pointe. She's a firm believer in Ballet, but her love lies with lyrical. Maresa's competition teams recieve Platinums, place in the Overalls and recieve Judges Choice Awards. Maresa is a receipient of a coveted Choreography Award! Maresa is a Red Wing High School graduate. She has received a degree in Marketing from the University of St Thomas. Maresa is currently

employed

as a Corporate Event Planner and instructs for us here at Shoreline Dance! She loves to share her technique and her passion for dance with the students.
Discovering a love for both dance and gymnastics at the age of 3, Lynden finally had to decide at age 7 which sport was going to rule her world...she chose dance and has been following her passion ever since. Lynden trained with local dance studios where she entered the world of competition dance at the age of 6. She found her home at Shoreline Dance when she was 8. During her competition years, Lynden competed with teams, solos, duets, trios and small groups. continually receiving high awards. In the past, Lynden's competition dances have earned Platinums and Overalls along with judges compliments on her intricate choreography and well polished dances. Lynden is also a Choreography Award recipient! Lynden is a Red Wing High School Graduate. She is a 2017 Harding University Gratuate where she recieved a B.S. in Psychology with a minor in Bible and Family Ministries. Lynden is currently employed by the Red Wing Brewery and of course here at Shoreline, while she also continues her education. Lynden's students can count on her to provide excellent instruction & lots of encouragment!
Shoreline opened in 2004 and that's when Graci started dancing! She has not stopped since. Graci is a versatile dancer who excels and loves all forms of dance. She attends every class offered to her and has attended workshops such as JUMP , James Sewell Ballet Company, and Omega. Graci competes with teams, small groups, trios, duets and solos. She is a Platinum Dancer, placing in the Overall High Scores and winning Coveted Judges Choice Awards. Graci was an assistant for two seasons. Last year she worked with two intermediate soloists and helped them acheive their own platinum scoring dreams. This season Graci instructs classes and works with solosits as well. Graci is a Red Wing High School Honor Roll Student. She plays Varisty Tennis and is very active in her Church Youth Group. Graci loves teaching! Her focus is on technique and fun!
Part of our Philosophy - A teacher should be more than a technique instructor, they are role models. Our teachers are intelligent, wholesome, well-rounded individuals who are here not only to teach excellent technique, but to inspire and encourage your child to reach their full potential as a person. We are proud of our teachers and how they provide the students with choreography that is never questionable yet fun, fresh and funky. We are continually praised by judging panels for our ability to "keep it age-appropriate". Our dancers are proud to show their parents, grand parents and friends what they have accomplished throughout the dance season. Choreography is just part of the puzzle...our teachers understand our philosophy. They are helping to create good kids who love life and love dance!