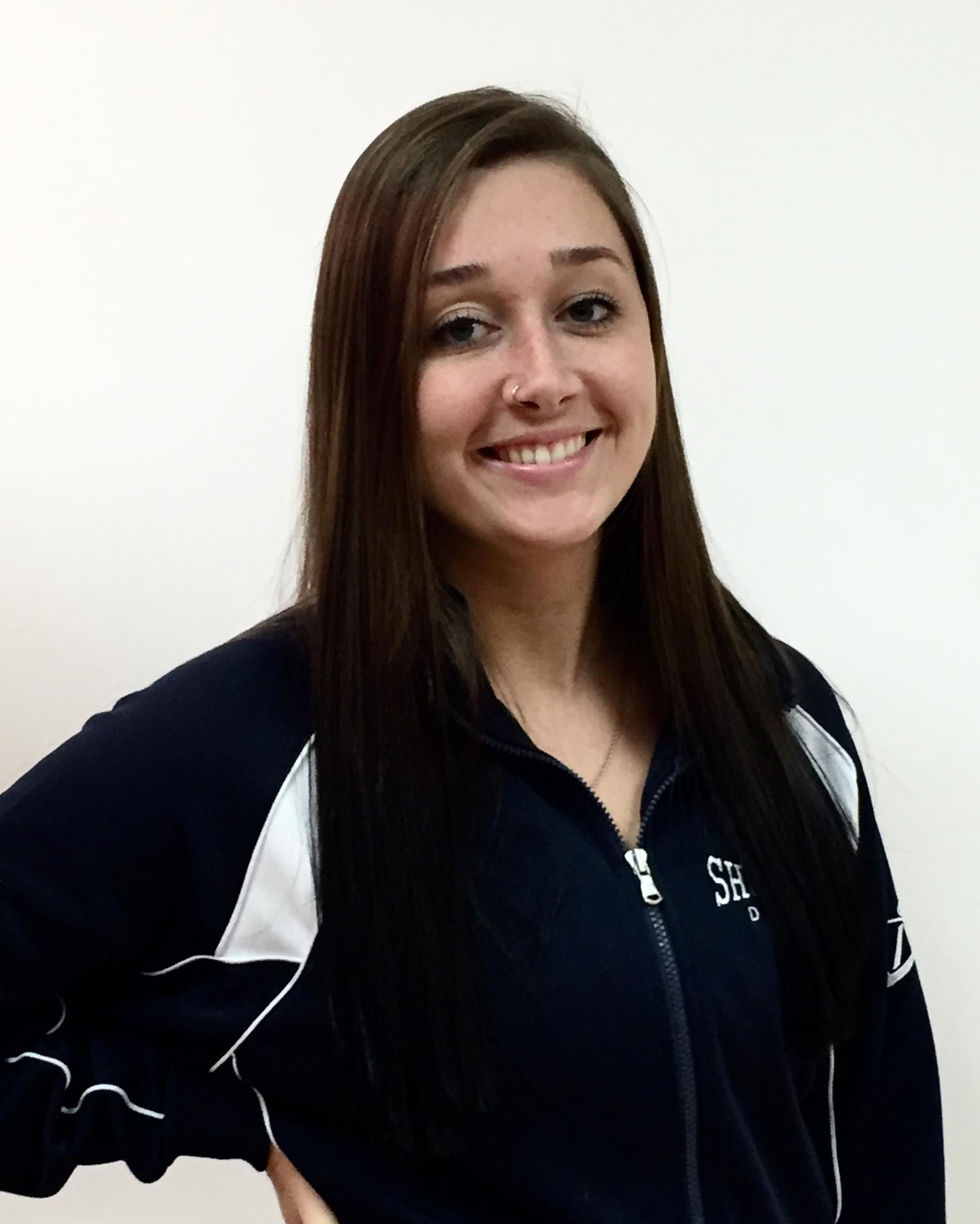 M
arissa started dancing at the age of three training at local studios and finally Shoreline Dance in Red Wing until she graduated in 2006. She graduated Cum Laude from Gustavas Adolphus College with a B.A. in Business Management/Dance Minor in 2010. While in college she continued to dance as a member of the Gustasvas Dance Company for four years, as well as the Gustavus Dance Team for one year. Marissa has performed works by Gustavus faculty as well as Shapiro & Smith Dance and student choreographers in numerous concerts, including the annual Spring Concert. Along with dancing she also directed and choreographed for student productions. Marissa attended the American College Dance Festival Association Regional Conference in 2008. She was also part of a group receiving the honor of being nominated for the ACDFA/Dance Magazine Award for Most Outstanding Performers. Marissa taught at Shoreline since the day we opened in 2004. She is stepping down as full time staff member and has shifted into suplementary instructor. We just can't let her go! Marissa will be holding workshops and subsitute teaching for her students at Shoreline.
Maresa has received her training in dance from Shoreline Dance Studio & Spotlight Productions Dance Studio. She has attended numerous workshops such as Nuvo, Jump, and The Pulse, throughout the years, further developing her education in dance. Maresa has earned Platinums, Overalls and Judges Choice Awards as both a soloist and a team member. Maresa has been trained in all genres of dance, including Hip Hop and Pointe. She's a firm believer in Ballet, but her love lies with lyrical. Maresa's competition teams recieve Platinums, place in the Overalls and recieve Judges Choice Awards. Maresa is a receipient of a coveted Choreography Award! Maresa is a Red Wing High School graduate. She has received a degree in Marketing from the University of St Thomas. Maresa is currently employed as a Corporate Event Planner and instructs for us here at Shoreline Dance! She loves to share her technique and her passion for dance with the students.
Discovering a love for both dance and gymnastics at the age of 3, Lynden finally had to decide at age 7 which sport was going to rule her world...she chose dance and has been following her passion ever since. Lynden trained with local dance studios where she entered the world of competition dance at the age of 6. She found her home at Shoreline Dance when she was 8. During her competition years, Lynden competed with teams, solos, duets, trios and small groups. continually receiving high awards. In the past, Lynden's competition dances have earned Platinums and Overalls along with judges compliments on her intricate choreography and well polished dances. Lynden is also a Choreography Award recipient! Lynden is a Red Wing High School Graduate. She is a 2017 Harding University Gratuate where she recieved a B.S. in Psychology with a minor in Bible and Family Ministries. She went on to pursue further education and has also obtained a nursing degree. Lynden is cuurently employed by Health Partners. Lynden's students can count on her to provide excellent instruction & lots of encouragment!
Shoreline opened in 2004 and that's when Graci started dancing! She has not stopped since. Graci is a versatile dancer who excels and loves all forms of dance. She has attended workshops such as JUMP, James Sewell Ballet Company, and Omega. Graci competed with teams, small groups, trios, duets and solos from elementary age through her high school graduation. She was a Platinum Dancer, placing in the Overall High Scores and winning Coveted Judges Choice Awards. During her High School years, Graci was an Honor Roll Student., a member of NHS, a Varisty Tennis player, and was very active in her Church Youth Group. Graci also spent her final four years as a competition dancer assisting more experienced instructors and teaching solos, duets, small groups and technical classes. All of this training has prepared Graci to be an adult Instructor for Shoreline this season...and we are so happy to have her! Graci is attending the University of Wisconsin River Falls, majoring in Psychology and minoring in Dance. Graci loves teaching! She runs a firm and orgainzied class but her focus is on technique and fun!
Part of our Philosophy - A teacher should be more than a technique instructor, they are role models. Our teachers are intelligent, wholesome, well-rounded individuals who are here not only to teach excellent technique, but to inspire and encourage your child to reach their full potential as a person. We are proud of our teachers and how they provide the students with choreography that is never questionable yet fun, fresh and funky. We are continually praised by judging panels for our ability to "keep it age-appropriate". Our dancers are proud to show their parents, grand parents and friends what they have accomplished throughout the dance season. Choreography is just part of the puzzle...our teachers understand our philosophy. They are helping to create good kids who love life and love dance!
When Ella stood outside the door to Graci's classroom at the age of 18 months, and cried "I dance" we could only assume either she was going to love dance when finally allowed into the classroom OR that she was just being

dramatic.

Time has proved that both things are correct. Ella dances with her whole heart and it shows. Needless to say, Ella's dance career started very young. Ella is a 2021 RWHS graduate where she was an Honor Roll student and a member of NHS. Besides

teaching

at Shoreline, Ella
enjoys her job at Building Blocks Childcare and Learning Center. Throughout her dance career, Ella assisted, substituted and taught classes of her own. She achieved many Judges Awards, Platinums and overall placements with her solos, duets, trios and small group. Ella was an encourager as a teammate and will carry that trait into her role as adult instructor. Ella excels at any style of dance but she is in her element with tap and musical theatre! Ella will be attending the Unviersity of Wisconsin River Falls pursuing a Music degree and will continue to teach at Shoreline!
Makayla has been dancing since the age of four and won't even think about any other sport. Dance is her thing! Makayla attends every workshop she can, takes every class offered to her and is always asking for more. She loves being a solo dancer but every year throws herself into any duet and trio offered to her, acheiveing Platinums and Judge's choice awards. Makayla is an Honor Roll Student, a member of NHS and enjoys Youth and Government. Makayla manages her time well, working at Culver's several times a week. Along with being a competition team member, Makayla has been assisting experenced instructors for the past several years. She has filled in for instrutors often and will be subsitute teaching this year. Makayla is an Honor Roll student and a member of NHS, she is a senior at RWHS,!
Hailee Jones
Hailee has had a passion for dance all her life. She has been part of large groups, invited to join small groups, has had trios, duets and solos too numerous to count. She consistently achieves the highest scores, has been the recipient of Judges Choice Awards, and places in the Overalls. Hailee has soaked up all her insturctor's have had to offer and now excels in all styles of dance. She firmly believes in ballet as your core but tap and jazz are her favorite styles of dance. Hailee is a RWHS 2021 graduate, she has very little free time between her job at Culver's and teaching at Shoreline. Hailee will be attending UWRF in the fall and pursuing a degree in Business, coming back once a week to bring excellent technique to her students, making sure they are having fun as they grow!